Welcome to Clash of Steel
---
Featured battle : Rio Gebora
Part of The French Revolutionary and Napoleonic Wars
Date : 19 February 1811
An utterly incompetent handling of his troops by the Spanish commander, Mendizabal, led to this defeat by a force half the size of his own. Most ofhis cavalry fled the field leaving the flank of his infantry exposed to the French cavalry attack. Many of the Spaniards fled into Badajoz and many others fled over the border to Portugal. This defeat sealed the fate of Badajoz.

Featured image :
British MOBAT Anti-tank weapon in action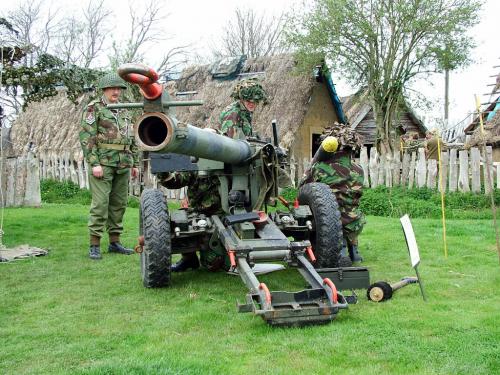 A re-creation of a crew of British Army personnel working a Mobat recoilless anti-tank weapon of the 1970's. Crew'ed by members of the 20th Century Revisited group.
Gallery updated : 2014-11-18 16:57:25
Featured review :
Jungle Bashers - A British Infantry Battalion in the Malayan Emergency 1951-1954
Bonner, Robert


'For those wishing to explore the Malayan Emergency from the viewpoint of the infantryman at the sharp end, this work is an essential tool. It is highly recommended for the casual reader, veteran, student and any professional historian researching the Malayan Emergency.


Fleur de Lys Publishers, 2003



Reviewed : 2012-01-30 00:00:00
---