Welcome to Clash of Steel
---
Featured battle : Molins del Rey
Part of The French Revolutionary and Napoleonic Wars
Date : 21 December 1808
The Spaniards tried to hold the defensive line of the river Llobregat but, outnumbered by more than two to one, they were outflanked and rolled up from both wings.

Featured image :
The 'V' Bombers - Avro Vulcan B.2 - underside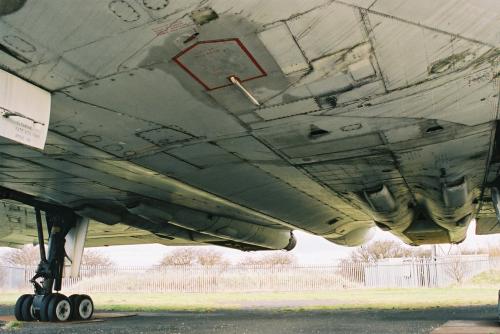 A photograph of the 'belly of the beast'. The underside of the Vulcan clearly shows the bomb-bay doors between the two pairs of engines which would have parted to release it's nuclear payload, had diplomacy failed in the Cold War.
Gallery updated : 2016-02-21 17:33:57
Featured review :
Boeing B52 Stratofortress, Owners Workshop Manual
Davies, Steve


Another excellent Haynes manual of one of those iconic pieces of technology we wish we could own! Detailed sections on it's design and combat history (primarily covering Vietnam and Iraq), it's anatomy, systems, engines and maintenance schedules. Some really detailed and annotated diagrams and the usual crop of photos from all angles. It also has a blow-by-blow account of a training mission from the point of view of the pilot, along with an unusual viewpoint from an air-gunner.


Haynes, Feb 2013



Reviewed : 2013-04-26 15:14:51
---