Welcome to Clash of Steel
---
Featured battle : Maria de Huerve
Part of The French Revolutionary and Napoleonic Wars
Date : 15 June 1809
Poor generalship and poor discipline contributed to this Spanish defeat. Blake had left one division isolated and inactive on the opposite bank of the river thus removing the numerical superiority. Also many of the Spaniards were new recruits who deserted over night between the first engagement and the second days fighting. In the face of the French advance Blake attempted to fall back on the isolated division but his move turned into a rout.

Featured image :
The Green Howards, South Africa Monument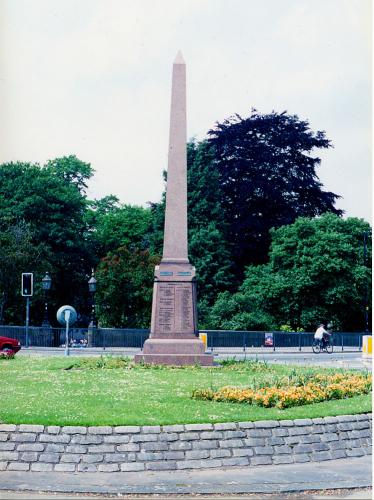 A monument errected after the 2nd Anglo-Boer War 1899-1902 to commemorate the casualties in the various battalia of the Alexandra, Princess of Wales' Own Regiment of Yorkshire, also known as the Green Howards.
Gallery updated : 2014-11-18 16:57:25
Featured review :
Waterloo Archive Volume V: British Sources
Gareth Glover [Ed]


Another superb book in this series. This one has tapped a very rich seam of material hitherto inaccessible to anyone unable to read German. Though the whole book is most interesting Appendix 2 in particular appealed to me. It records some of the 'Glorious Feats' performed by men of the KGL and Hanoverian Army. There are also some excellent reproductions of original illustrations of uniforms and 'battle' scenes. See review of Volume VI for comment on the whole series.


Frontline Books, Pen & Sword Books Ltd., 2013



Reviewed : 2015-03-31 08:36:04
---