Welcome to Clash of Steel
---
Featured battle : Klushino
Part of Russo-Polish War
Date : 01 September 1610
A combined Russina & Swedish army of 30,000 under Dmitri Shuisky attempting to relieve the siege of Smolensk were surprised and routed by a small Polish cavalry corps of 4,000 under Hetman Stanislas Zolkiewski. The defeat was total with Russian & Swedish casualties exceeding 15,000 and forced the capitualtoin of Smolensk.

Featured image :
Lansdown Hill, Grenvile's Monument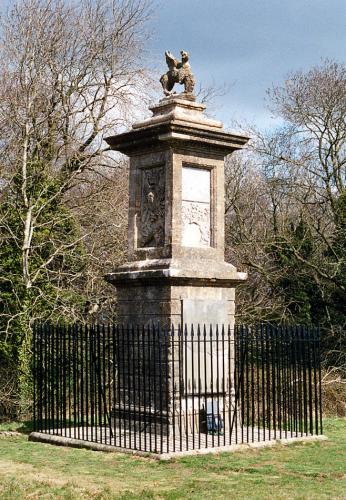 A monument to the commander of the Cornish foot, Colonel Sir Bevile Grenvile, and the battle of Lansdown Hill (5th July 1643) positioned at the top of the hill (just off the present road) about the centre of the battlefield and approximately where he fell during the battle.
Gallery updated : 2016-02-21 17:33:57
Featured review :
Code Talker
Nez, Chester & Avila, Judith Schiess


A touching account of both the creation and use of the Navajo code used by the US Marines in the Pacific theatre from one of the original 29 code talkers recruited in 1942. It recounts Chester Nez's involvement in the creation and use of the Navajo code, unfathomable by anyone who wasn't a native speaker and considered impossible to learn, hence unbreakable by the Japanese. But not only is this an account of his and his fellow Navajo specialists' traumatic war from Guadalcanal to Guam and Peleliu. It is also a moving account of life as a Native American child growing up in a harsh land in the 1920's and 30's, caught between two cultures. It deals sensitively with his post traumatic stress disorder on returning from the pacific and his tribal, community approach to dealing with it. Running throughout is a strong sense of faith in the Navajo 'Right Way' of living and of justified pride in the way the native American community contributed to the war effort. A unique account, from one of the originals and highly recommended for anyone studying either the Pacific Theatre of operations or pre-war America.


Berkley Caliber, New York, Oct 2012



Reviewed : 2013-02-11 00:00:00
---