Welcome to Clash of Steel
---
Featured battle : Badajoz, First British siege
Part of The French Revolutionary and Napoleonic Wars
Date : 07 May 1811 - 12 May 1811
The Allied 20,000 troops under Beresford opened their siege works but were called away only five days later to face Soult's army at Albuera [16/5/1811].

Featured image :
Gloster Javelin FAW Mk5 XA 699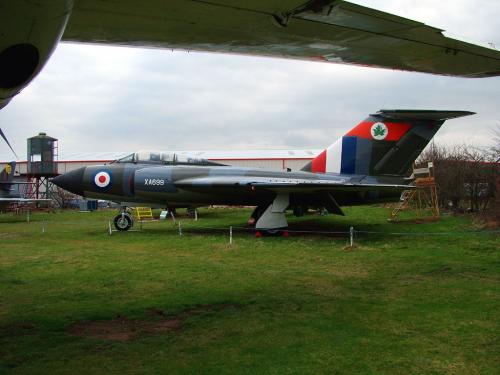 The first twin engined delta-winged jet, the Javelin saw sevice with the RAF from 1956-68. An impressive all-weather fighter, nearly 400 were built, although this Mk 5 is thought to be the only one remaining of it's type.
Gallery updated : 2016-02-21 17:33:57
Featured review :
Fighting for the French Foreign Legion - Memoirs of a Scottish Legionnaire
Lochrie, Alex


There are quite a number of memoirs out there of men attracted by the legion, and I've read most of them. Luckily, this one ranks quite highly amongst those I've read. The author manages to join the legion at quite an advanced age - 38 - and so brings a different viewpoint to the training and life as an older man. His training and experience as a member of their special forces is usual for this kind of book - he serves in Tchad, Bosnia, Desert Storm, but he becomes a technical specialist in photographic techniques and brings a sensitivity to his writing that is sometimes lacking in others. It's a more thoughtful book, and should be a good addition to anyone's Legion library.


Pen & Sword Military, 2013



Reviewed : 2015-05-27 20:14:20
---