Welcome to Clash of Steel
---
Featured battle : Malta 1800
Part of The French Revolutionary and Napoleonic Wars
Date : 03 June 1798 - 05 September 1800
The Maltese rose against the French who retreated in the fortified citis around the harbour of Valletta and the three cities. The British blockaded the harbour on request of help from the Maltese whilst the Maltese forces besieged the French. Some Portuguese,British and Neapolitan troops were landed to assist the Maltese. This long blockade brought considerable suffering to the island. The French concentrated in Valetta and by the end of the siege were dying at the rate of 100 per day through sickness. The French survivors were transported to France in British ships. The British occupied the island.

Featured image :
English Electric Lightning F6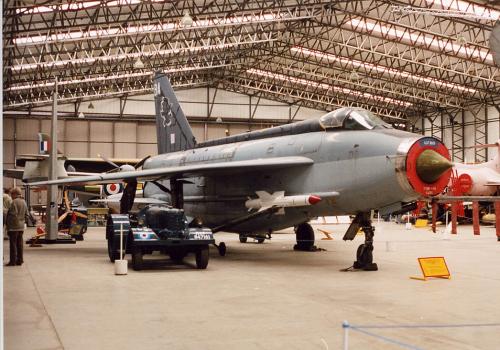 This Lightning, 'XS903' was built in 1966 and flew with No. 5 Sqn at RAF Binbrook and Akrotiri, Cyprus and with 11 Sqn at Coningsby until 1987.
Gallery updated : 2016-02-21 17:33:57
Featured review :
Pilot Cutters Under Sail
Tom Cunliffe


Not only an authorative review of the development of these special craft but a social history of a 'special' working group. There is plenty of well researched 'meat' for the specialist but it is so well written as to be accessible and to be enjoyed by the interested reader. Some previous knowledge of small boat sailing is helpful otherwise read the last two chapters first. Although it could be a 'coffee-table book' once started I found it difficult to put down.


Seaforth Publishing, Pen & Sword Books Ltd., 2013



Reviewed : 2013-12-20 19:57:26
---