Welcome to Clash of Steel
---
Featured battle : Zurich, the first battle of
Part of The French Revolutionary and Napoleonic Wars
Date : 04 June 1799 - 07 June 1799
Archduke Charles attacked Maséna's defensive positions in the mountains around Zurich. Assaults on the French right were made on the 4th, being halted only by the intervention of Maséna himself at the head of his Grenadiers. Further actions forced the French to fall back to stronger positions behind the River Limmat, but Charles could force them no further and withdrew.

Featured image :
British General Purpose Machine Gun, or GPMG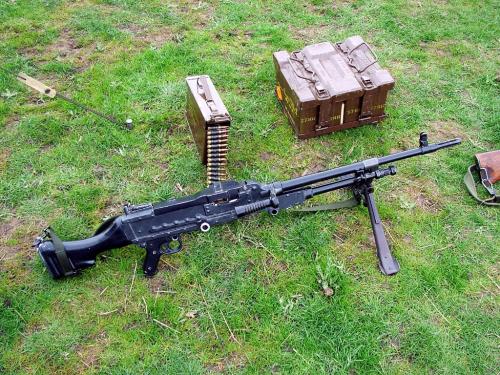 The main light machine gun used by the British army since the 1960's. A 7.62mm, belt-fed workhorse that can lay down a heavy supporting fire from an infantry platoon or mounted on vehicles. Displayed by the Forces80 re-enactment group.
Gallery updated : 2014-11-18 16:57:25
Featured review :
Waterloo Archive Volume IV: British Sources
Gareth Glover [Ed]


Another superb collection of original material not only from front line troops but also from reserve and support services. See review of Volume VI for an overview of the series.


Frontline Books, Pen & Sword Books Ltd., 2012



Reviewed : 2015-03-31 08:36:53
---