Anniversaries for today :
Welcome to Clash of Steel
---
Featured battle : Jakubovo
Part of The French Revolutionary and Napoleonic Wars
Date : 28 July 1812
During the continuing pursuit of the withdrawing Russians Murat was at this point commanding a force which included two Polish cavalry brigades, among other cavalry and infantry troops. Their dash and style matched Murat's own. In this action the 8th Polish Lancers overran a Russian infantry battalion square. The Franco-Polish casualties are said to be light, the Russian casualties were mostly captures.

Featured image :
Pembroke Castle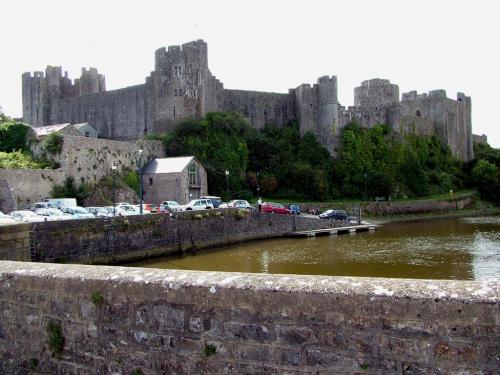 The medieval castle of Pembroke. It was originally constructed at the beginning of the 13th century to replace an earlier wooden castle built by the Norman baron, Roger de Montgomery in 1093. It became the seat of the Earls of Pembroke and was the birthplace of the future Henry VII. Later, Pembroke was held for Parliament during the 1st Civil War but during the 2nd, in 1648, it's disaffected inhabitants declared for the King, and Cromwell was forced to besiege and reduce it. Much of his damage was resrored during the early 20th century and it is now a very impressive early medieval welsh castle.
Gallery updated : 2016-02-21 17:33:57
Featured review :
British Aircraft Carriers
David Hobbs


A wealth of knowledge presented in a most readable form for everyone from the novice to the initiated. Encyclopedic in scope it may be dipped into at any point but I found in reading cover to cover the fascinating story went from airships to future carriers. All aspects, design, development and service are dealt with. There are very many photographs, lots from the author's own collection, plus drawings and plans. An unusual but welcome feature are the fold out copies of Admiralty drawings which are in the middle of the book. At £45 this is not a cheap book, but a Rolls Royce is not a cheap car, and this is a Rolls Royce of a book.


Seaforth Publishing. Pen & Sword Books Ltd., 2013



Reviewed : 2015-04-29 19:28:26
---