Anniversaries for today :
Welcome to Clash of Steel!
---
Featured battle : Schlock
Part of The French Revolutionary and Napoleonic Wars
Date : 05 August 1812
A fleet of 13 British gunboats carrying Russian infantry and a few cavalry sailed up the river Aa. They bombarded the Prussians who fled and hid until darkness.

Featured image :
British Saracen APC - head on detail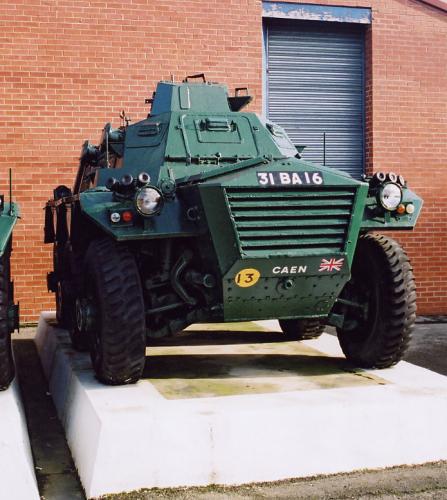 Built on the same basic chassis as the Saladin Armoured Car (see entry), this 6 wheel drive APC was designed in 1952 and has served with the British army until the 1990's, latterly in an urban role in Northern Ireland, and with many other countries until very recently. It had the same performance as the Saladin, a speed of 45mph, good cross-country performance and the ability to operate on 5 wheels to cope with mine damage. This particular vehicle, named 'Caen', was used by the Queens Own Yeomanry up to the late 1970's
Gallery updated : 2019-01-06 16:35:56
Featured review :
Cromwell's War Machine. The New Model Army 1645-1660
Keith Roberts


Cromwell's War Machine describes the tactics and organization of the armies of the English Civil war within a context. That context was the Eurpoean military scene varied experience of which was brought into this country by Officers and men who had fought as mercenaries in the various European wars. The reader gains an understanding not only of what but more fundamentally why things were as they were. Only one chapter is given over to the campaigns of the New Model army, which is the sole subject of many other works. The prose is lucid and flowing and the extensive footnotes [nearly five hundred] do not impinge upon the text.
Highly recommended.


Pen & Sword Military, 2005



Reviewed : 2013-01-22 00:00:00
---