Welcome to Clash of Steel!
---
Featured battle : Praga
Part of Polish Rebellion
Date : 04 November 1794
Count Suvorov commanded the well armed well discipline Russian troops. The Polish defenders consisted of 8,000 poorly equipped soldiers and 12,000 citizens of the city. The slaughter of the Poles was immense nearly all of the 20,000 casualties were deaths.

Featured image :
RAF Linton-on-Ouse, 1930's Hangars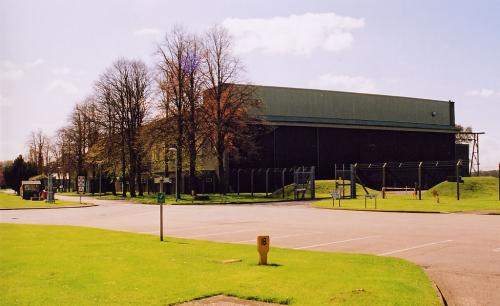 These two hangars still used to house RAF Linton-on-Ouse's complement of Tucano T1 training aircraft are the original hangars built when the station first opened in May 1937 and are largely unchanged. Comfortably accomodating the Halifax and Whitley bombers based at Linton during the war they now somewhat dwarf the twin-seat turbo-prop trainers they now house.
Gallery updated : 2018-09-21 16:58:22
Featured review :
The Story of the 79th Armoured Division
serving officers


This book opens with an apology. The Author says that because the book was produced in a hurry just as the war was ending some actions may have been missed out. It was written by serving officers for the officers and men who had served and were serving in the units of the 79th Armoured Division. It covers the period October 1942 until June 1945 and was printed in Hamburg in July 1945. The Author may have felt the need to apologize to comrades whose actions were not included, but he has no need to apologize to the modern reader. The whole narrative reads as a fascinating, detailed account of the actions of this very special division. The text is well supported by photographs and maps. The maps are worthy of special attention being generously distributed through the book on pages which fold out and some have tracing paper showing unit movements as overlays. Not something one would expect to find in a modern publication. All in all, this is a real gem of a book, excellent despite the haste of its publication. It would provide a firm foundation for a modern author wishing to give greater access to these brave men in their specialized fighting vehicles.


Not lnown, July 1945



Reviewed : 2018-08-18 17:45:09
---