Welcome to Clash of Steel!
---
Featured battle : La-Ferté-sous-Jouarre
Part of The French Revolutionary and Napoleonic Wars
Date : 09 February 1814
The Allied force, which outnumbered the French, was cavalry supported by two batteries of horse artillery. Casualty figures are not known but are reported as moderate for the French and light for the Allies.

Featured image :
A Boer fighter - MUR3_boer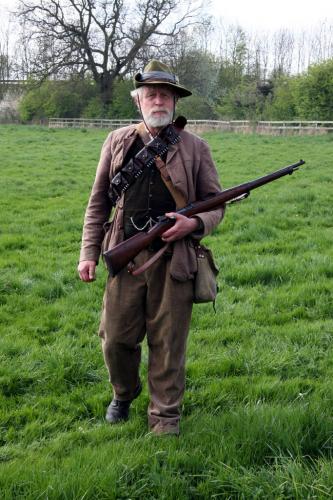 A member of the Heilbron Commando Boer re-enactment group with Mauser and bandoliers.
Gallery updated : 2022-04-04 08:33:43
Featured review :
1812 Napoleon in Moscow
Paul Britten Austin


It is difficult to evaluate this book which has a confusing conflict between style and content. As a style the author has adopted the appalling affectation of the use of the present tense to describe the past. This in parts makes gaining a clear understanding more difficult than it needs to be. The content is well researched and appropriately selected giving real insights into the French in Moscow. The real quality of the book is that we get to see the big event from many personal perspectives. In the introduction the author apologizes, and so he should, for his 'syntactic and grammatical deviations' for these in part make difficult reading of what otherwise would be a very good book.


Frontline Books, Pen & Sword Books Ltd., 2012



Reviewed : 2013-02-09 00:00:00
---