Anniversaries for today :
Welcome to Clash of Steel!
---
Featured battle : Remüs [1]
Part of The French Revolutionary and Napoleonic Wars
Date : 22 April 1799
A major Austrian assault was called off because of a snow storm but Schmidt's column did not receive the order and went ahead alone. Most of the Austrians were captured.

Featured image :
The Land Rover 'Piglet', 1972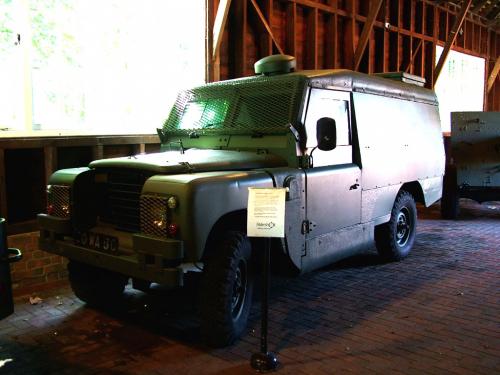 Developed to replace the Humber Pig, for use in Northern Ireland it is a standard Land Rover fitted with a VPK or Vehicle Protection Kit to provide protection against petrol bombs, small arms and nail bombs.
Gallery updated : 2019-01-06 16:35:56
Featured review :
Pepy's Navy. Ships, Men and Warfare 1649-1689
J D Davies


As my Grandfather used to say when finishing a meal 'Well that's filled a gap!' This excellent book will fill a gap on many bookshelves covering, as it does, a fascinating period of naval development. It is well researched, beautifully illustrated and written in an easily read manner. By all means read it from cover to cover as I did but it will be found just as enjoyable if the reader dips in at any section. For anyone following through any themes in the history of the navy there is a bonus in that the author has tried to follow the layout of Brian Lavery's seminal work Nelson's Navy in order to compare and contrast the navy in these two significant periods of its history.
This book is an impressive piece of work and is thoroughly recommended


Seaforth publishing. Pen & Sword Books Ltd., 2008



Reviewed : 2016-10-25 19:11:41
---