Anniversaries for today :
Welcome to Clash of Steel!
---
Featured battle : Lexington & Concord
Part of American War of Independence
Date : 19 April 1775
The opening engagements of the war. A British force under Col Smith attempting to arrest members of the Provincial Congress and seize rebel arms were briefly engaged by a small party of rebels as they approached Lexington, then came under increasing heavy fire as they retreated, empty handed, from Concord. Reinforcements and artillery under Brig. Perce enabled the British to reach the safety of Bunker Hill but not without loss.

Featured image :
Royal Artillery South Africa Monument, London.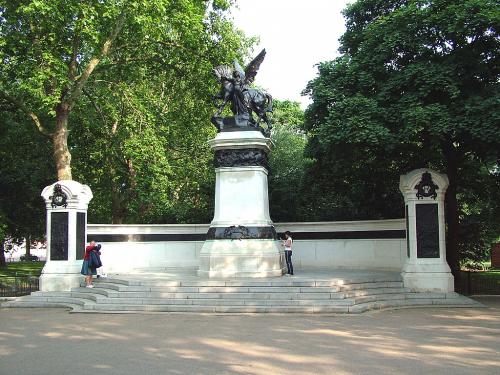 A monument, just off Horse Guards Parade, to the men of the Royal Artillery who fought with great bravery during the 2nd Anglo-Boer War.
Gallery updated : 2019-01-06 16:35:56
Featured review :
The Two Battles of Copenhagen
Gareth Glover


This book covers the two battles of Copenhagen, the intervening years and what followed. Both the political and military aspects are dealt with in relation to one another. There is an extensive bibliography should the reader wish to follow up any thread in greater detail.
I declare my bias I am a Gareth Glover fan and I am pleased to say that this book will not disappoint others like me. The narrative flows easily without getting bogged down in lists or too much factual detail. But the detail, the product of much research, is contained in the appendices of which there are thirty six. The author's forte in flushing out hitherto unpublished first hand accounts is used to good effect. He makes clear the difference between reporting and opinion whenever he has exercised his judgement especially when dealing with variations between a number of original accounts.
There are a number of illustrations throughout the book and a well chosen set of colour plates in the centre of the text. The weak point, true of almost every recently published book, are the maps. It is all very well to insert small facsimiles of the original maps which were used at the time but they are very little use without scales to the reader attempting to understand locations. I turned to the maps in The Great Gamble by Dudley Pope, published in 1972, and used its four excellent maps.
This is a most readable, informative and enjoyable book which we fully recommend to anyone with an interest in the Napoleonic period.



Pen & Sword Military, 2018



Reviewed : 2019-01-15 10:22:37
---