Anniversaries for today :
Welcome to Clash of Steel!
---
Featured battle : Strass and Schwaz
Part of The French Revolutionary and Napoleonic Wars
Date : 14 May 1809 - 15 May 1809
Wrede's 2nd Bavarian division was fresh from its success over Chasteler's division again caught a much inferior enemy force. The Austrians were Landwehr troops [Home Guard] and armed peasants. The Bavarian success was not as great as their previous engagement, possibly because they were without Preysing's cavalry brigade, most of the Austrians got away.

Featured image :
War Memorial, Looe.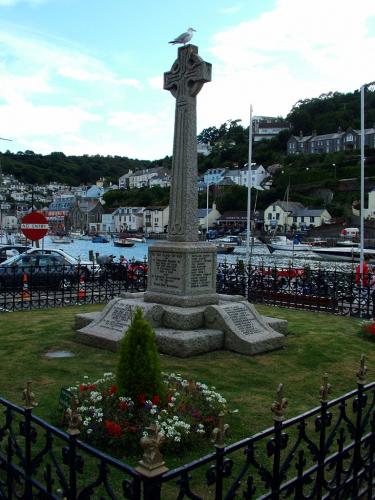 An elegant celtic cross war memorial to "The Men of Looe" in Cornwall of both the 1914-18 and 1939-45 wars. Also dedicated "In grateful appreciation of the services of those who returned".
Gallery updated : 2019-01-06 16:35:56
Featured review :
Waterloo 1815 Captain Mercer's Journal
Bob Carruthers


Part of the Military History from Primary Sources Series this slim volume [126 pages] is well illustrated with numerous almost contemporary illustrations. As a child I was told you should rise from eating a meal feeling as if you would like more. This book does just that for it is but a selection from the complete journal. It is a wonderfully balanced choice; the wide variety of subject matter in the complete journal is truly reflected here. If one hasn't read the full journal then this book is an excellent introduction - even an enticer to read more. Well written, well presented and therefore recommended.


Pen & Sword Military, 2012



Reviewed : 2016-02-08 19:23:02
---