Welcome to Clash of Steel!
---
Featured battle : Otterburn
Part of Anglo-Scottish Wars
Date : 19 August 1388
A strong raiding party under the Earl of Douglas was returning to Scotland when Henry Percy [Hotspur] caught up with it. In an evening/night time engagement the English archers were ineffective. Although Douglas was killed both Hotspur and his brother Ralph were captured and the English force retreated.

Featured image :
War Memorial, Acomb, York.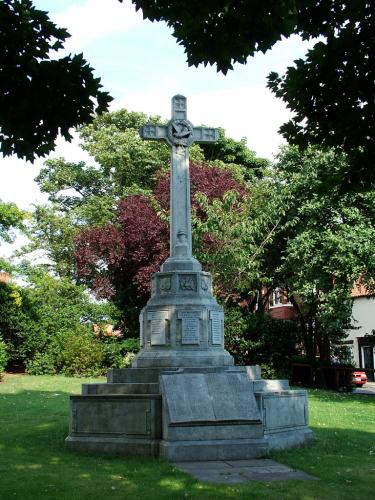 A memorial cross to those of the parish of Acomb, near York, who fought in both World Wars. The names of the fallen of the First World War are listed on panels around the octagonal plinth on which the cross stands. The names of those who fell in the Second World War are inscribed on a stone book of commemoration resting on the base.
Gallery updated : 2022-04-04 08:33:43
Featured review :
Running the Gauntlet
Bernard Edwards


I really enjoyed this book, as gripping as a good novel, until it hit home how inappropriate is the word 'enjoyed'. The men in this book are not fictional characters from some author's imagination. This is the story of some of the brave men who did a very dangerous job many of whom died in the course of their work. Some were blown to pieces in an instant others died after many days adrift in an open boat or on a Carley float. The job those fellow merchant seamen who survived did, showing courage and skilled seamanship, was crucial to the nation's survival.
This well researched book covers only a few of the losses to the merchant navy fleet but it is well representative of the service we should never forget.
Once started it is a difficult book to put down and we highly recommend it.



Pen & Sword Maritime, 2022



Reviewed : 2022-04-12 12:45:34
---