Anniversaries for today :
Welcome to Clash of Steel!
---
Featured battle : Wolgast
Part of The French Revolutionary and Napoleonic Wars
Date : 02 November 1806 - 03 November 1806
Dragoons of the Grande Armee came upon Prince Hohenlohe's baggage train in the walled port of Wolgast. Although a defence was well within the Prussian capabilities low morale meant that none was attempted. A significant capture by the French as the baggage train contained the war chest.

Featured image :
American Civil War - One of Quantrils raiders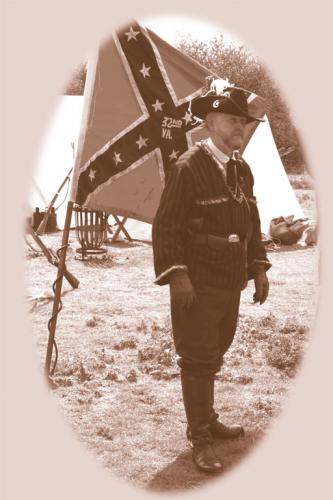 A recreation of a Southern irregular in the American Civil War
Gallery updated : 2019-01-06 16:35:56
Featured review :
Waterloo Archive Volume VI: British Sources
Gareth Glover [Ed]


The last volume of this superb series by no means appears to 'scape the barrel' indeed it almost appears as if Gareth Glover has saved some of the best bits to the end. The illustrations are beautifully reproduced.
The series as a whole is a must for anyone who aspires to understand the battle and its context, the men, their families and the times they lived and died in.
It would be wrong to single out any particular volume, each is as good as another and having read one I am sure one would want to read them all. If we are really lucky perhaps Gareth Glover will find material enough for another volume.
Highly recommended.


Frontline Books, Pen & Sword Books Ltd., 2014



Reviewed : 2015-03-31 08:53:41
---